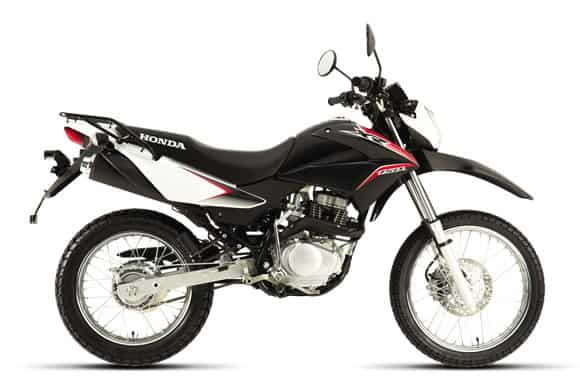 Honda Motorcycles Philippines continues to provide the Filipino motorcycle industry with new great models particularly the On/Off Road motorcycle category.
I attended the Cagayan de Oro leg of the Honda Off-road Race Clinic last February 14, 2015 at the Pueblo de Oro, Uptown area. The fun-filled day includes friendly race competition for the XR125L and the Fun Racing for those XRM riders. The Off-road Race Clinic is coached by the motocross legend Mr. Jovie Saulog which I admired during his peak of motocross racing with awesome stunts and winning techniques to win the race all over the Philippines.
The Honda XR150L furthers the On/Off Road Honda Legacy that began in 1977 with the XL 125 K 3, and has continuously evolved through the years introducing innovations both in power and fuel efficiency.
"The XR150L is our answer to those who are looking to step up and push themselves further to test their limits either for work and adventure, With the improvements we've made to the XR150L, we are very confident that this is the motorcycle they need to reach that next level. says Mr. Ghilbert Cababa – Advertising Group Head"
NEW LOOK, MORE POWER
The new Honda XR150L is the step-up of XR125L, taking its best features with updates to create a package that combines rugged durability with low operating costs.
For starters, the Honda XR150L simply looks stunning. It now sports a more CRF-inspired design as compared to its predecessors.Fresh styling includes a new headlight design with protective shield for better illumination while a futuristic meter panel gives you more information to make your ride safer and improved front &rear winker to a sporty design for added attraction.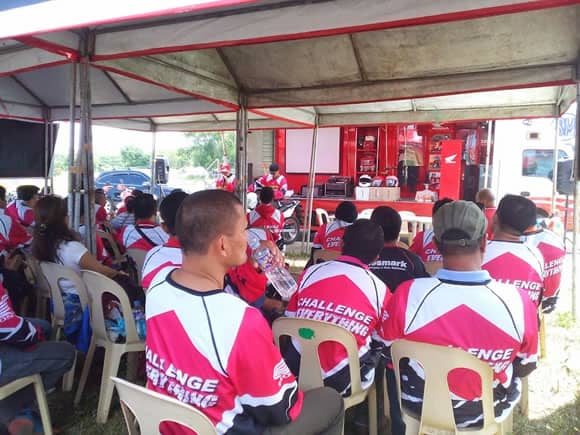 The seats also get an ergonomic makeover providing more On/Off riding comfort even during those long rides. Practical and useful, the XR150L adds a multi-functional grill that lets you carry everything you need. There's also a new internal engine balancer which reduces vibration and will result in greater rider comfort.
Honda's XR150L also boasts of a more powerful 150cc engine, which hosts a range of improvements beginning with an offset cylinder that utilizes the same technology with CRF250L for efficient transmission of explosive power and but with better fuel efficiency.
The Honda XR150L likewise requires less attention and enhanced reliability and safety with its larger air cleaner and a sealed, maintenance-free battery.The Honda XR150L is also equipped with an electric start and a backup kickstarter.
THE Honda XR150L ADVANTAGE
Besides all the visual and engine improvements the new HondaXR150Lalso has several advantages over similar motorcycles in its class. It has a seat height of 825mm which is suitable to the average Filipino height while its 1362mm wheelbase provides better handling and drivability.
It has the highest displacement of 149.15cc and a maximum torque of 12.5Nm @6000rpm that provides power and torque to easily reach max power at low rpm. The XR150L also has a 12L fuel tank capacitywhich is good for long rides.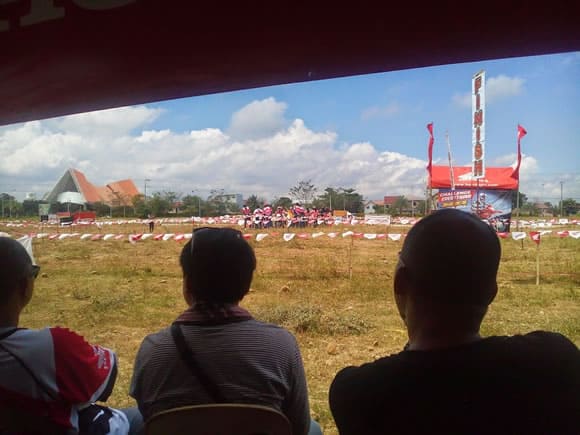 The Front tire size 90/90-19 and rear tire size 110/90-17 makes the best balance for On/Off (50/50) driving condition and the front disk brake diameter 240mm is also bigger for better braking power.
The new Honda XR150L comes in red and black colors and is now available in Honda dealerships nationwide at SRP P83,900.00. This will be in my wishlist to buy for my plan to stroll the countryside for fun and adventure.