Dubbed the next generation of wireless broadband technology, fifth-generation or 5G promises ultra-fast speeds and excellent reliability set to deliver enhanced home Internet experience to more Filipinos.
HUAWEI's 5G Technology gives the Philippines a head start in the global race
Huawei ensures that the Philippines will be ahead of other countries in terms of 5G development with a geared-up and ready to deploy spectrum. This will lead to an increase in in-home wireless broadband Internet penetration and faster and more efficient data capacity for Filipino families.
Enabler of Intelligent Digitalization
True to its commitment of introducing more breakthrough innovations, Huawei began its development research efforts for 5G as early as 2009, when 4G was just starting to see an opportunity for commercial deployment. Knowing that innovation is not only about technology, Huawei recognized early on that the success of 5G relies on its user-friendliness, ease of deployment and affordability.
As a result of this ten years of grand vision and dedication, Huawei has signed over fifty (50) commercial contracts with network operators across the globe. Empowering partners, the shipment of Huawei 5G base has reached more than a hundred and fifty thousand (150,000+). Today, the tech company continues to accelerate industry digitalization to connect and empower manufacturing, energy, media, transportation, public services, healthcare, education.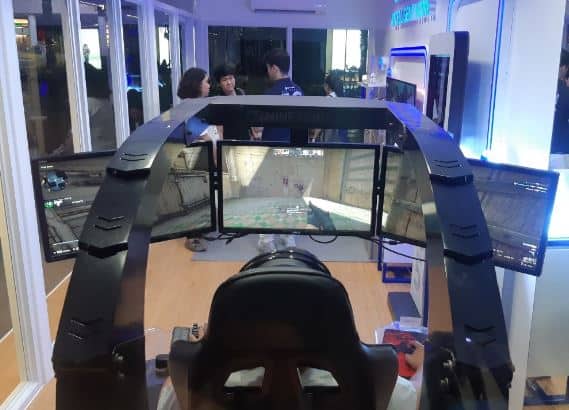 Collaboration with Globe gives birth to a regional milestone
Earlier this June, Globe, in partnership with Huawei launched Globe At Home Air Fiber 5G – making the Philippines as the first country in Southeast Asia and second in Asia (after South Korea) to offer fixed wireless 5G services for home Internet. To showcase the power of this new technology, customers are invited to drop by the Globe Lifespeed Home booth at Bonifacio High Street until September 6. This allows users to experience up to 100Mbps of Internet speed for more HD content streaming, low-lag gaming, and using intelligent security home devices.
Globe At Home Air Fiber 5G plans are being offered at P1,899 per month for up to 20Mbps, P2,499 for up to 50Mbps, and P2,899 for up to 100Mbps, all with data allocation of up to 2-terabytes (TB). By September, Globe At Home Air Fiber 5G will be commercially available in Greenpark in Cainta, Rizal; Woodland Hills in Carmona, Cavite; and Carissa Homes 2A and 2B, Palmera Homes in San Jose del Monte, Bulacan.
Eligible customers may avail Globe At Home Air Fiber 5G plans through authorized Globe Sales Representatives in their areas. Visit https://bb.globe.com.ph/5g/ or call Globe customer care at (02) 730-1000 to learn more.