Nearly every business you can think of has had to modify itself to meet this increased commercial activity taking place online. Those who have not have created enormous opportunity for individuals and smaller business to fill in the gaps. Yet, according to the Voice of America, only one in four Americans made money online in 2017, and of those about 40% were through an already established company such as Uber or Airbnb.
But what if you wanted to go alone to maximize your profits? Aren't you smart enough to make money online? Given the shifting patterns of commerce and your ability to use a computer isn't there an opportunity for you if you could just figure it all out? The Internet is replete with stories of 20 somethings raking in hundreds of dollars a day, what have they got that you don't?
To answer those questions, we looked at the top 7 ways that anyone with a computer and internet connection can earn a profit online from anywhere in the world 24 hours a day 7 days a week, 365 days a year. Part of the appeal is in using the technique known as "passive" income. In other words, transactions are taking place on your behalf automatically by an app running on the internet on your behalf.
There was a time when people were compensated for the surrender of their labor power, and that still is true today. However, as we have moved into an Information Age, people are able to receive remuneration because they know things that others do not. Consider however that while the income is passive; learning, networking and working online require action and commitment. In other words, just because you know something, like how to make money online, you still have to act on it and commit to it to see results.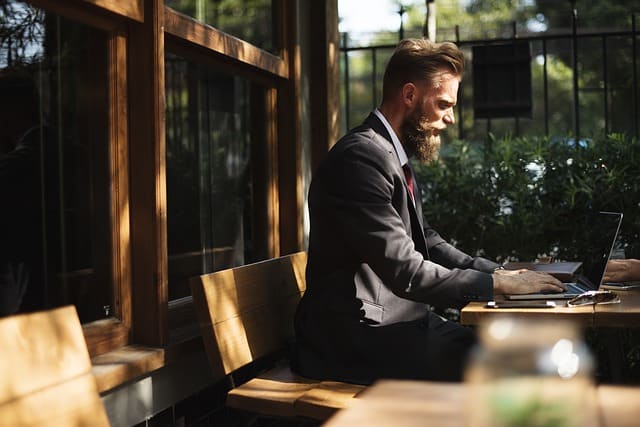 7 Serious Ways to Make Money Online:
Affiliate Marketing – there is nothing more fun than introducing people to the opportunity to buy something you know they already love and desire. As an affiliate marketer, you introduce buyers to sellers, and the seller gives you a "finder's fee" or commission for bringing the buyer to them. Building a network, being helpful and understanding things like demographics, requires an online community so you can follow people who have succeeded.
Scroll to the bottom of just about any website for a company that produces something you like and there is generally a link for affiliates. It is also the link for people who want to make money. If you can create a website or a blog or some kind of magnet that causes people to buy as a direct result of your actions, then you will get paid.
Drop shipping – create a virtual storefront without the need for inventory, when orders are placed through your website you have a manufacturer or supplier fulfill it. The classic "middle man" you become an online storefront, selling whatever your manufacturer supplies, or whatever you can find in good supply. You need some up-front capital, it takes a while to figure out and a lot of stuff here is out of your control. For example, with drop shipping you cannot dictate inventory, quality or even the accuracy of what it is you sell. If an item becomes popular and your supplier sells out or cannot supply anymore then you have to turn away all those customers and give them their money back. Further, there is the issue that in most cases you will not have seen or handled that which was sold, so there is no way of knowing if it's any good.
Blogging, creating courses, YouTube etc. – if you know something or can do something others can't, then it's a good chance there is value in sharing your talent. Let's face it, people are fascinated by each other and enjoy seeing all the possibilities. It takes time, commitment, and some equipment to produce, and once its done, you still have to promote it. Just because you have a website, or a YouTube video doesn't mean you can make money off of it.
In this case you are selling your intellectual capacity which somehow must be manufactured and packaged in a way that makes it desirable, which means you have an awful lot of work to do. It can also be dangerous because this is your name on the line, unless you develop a fictional character for whom you ghostwrite – still it is kind of complicated.
Digital Marketing – where the rubber hits the road, you are the person who gathers people near and far so that things can happen for them. You are the source of information, entertainment and persuasion for them; an influencer, you figure out how to get people to listen and respond, whether they want to or not. You have to learn all the tools, tips and techniques and restrain yourself until you are ready (learning by doing is expensive), but you can be a real force on the Internet, a person who determines the fortunes of others.
Nearly each of these ways to make money requires digital marketing and while there is a steep learning curve and a lot of trial and error there are also enormous resources available as digital marketers love nothing more than a community. Not only is there a collective intelligence, but digital marketing depends on the network and referrals to make things work. A digital marketer is keenly aware that if not you then someone in network probably is interested.
Be a test subject for research – there are several opportunities to earn income filling out surveys, watching videos, etc. While it is not technically a passive income, it is a way to make money online, it is just not a way to make a living online. Still, you can find people who are willing pay you to hear what you have to say about what they are trying to do.
These can also be risky, of all the methods on here, this the toughest one to get paid from. Most of these are fly by night operations in that once the research is done, so are they. It can also be hard to find these opportunities, most of the time to be a test subject requires your fitting a certain criterion ahead of time.
Reseller – maybe the oldest trick in the book –also called arbitrage. Find something in one market where its cheap, sell it in another market for a higher price and keep the difference. Some people do this using thrift stores and yard sales and selling on Ebay, others sell things they find online at sites like Fiverr and yet others resell whole websites, stores and domains on sites like flippa.com Also not an example of passive income, being a reseller requires you to love that market and know it inside and out, after all, this is the method used in Stock Markets all over the world.
Being a reseller online can be relatively easy since there is usually no inventory required you can just only when you have a buyer, however it is very difficult to scale and can be complicated because you often have multiple suppliers.
Leveraged affiliate – a newcomer to the scene as a leveraged affiliate you invest in or use the very product you are selling as an affiliate. The people who buy the product are not just a buyer, as they are in affiliate marketing, but they are also business partners because their success not only feeds you money but validates the product on the whole as well. This is kind of like the person who sells vacation trips, they not only get to go on the trip for free but make money off of everyone else they sold a ticket to going with them. Leveraged affiliates are tightly bound groups where the success of one is equal to the success of the collective.
Leveraged affiliate can also be good if you enjoy working with people, can take and give constructive feedback and can be honest. As a leveraged affiliate your name brand means everything as people must trust both your judgement and your capacity to deliver.
Make no mistake about it, starting a new business venture requires a monetary investment as well as an investment of time, energy and effort. The most important thing is to find people or a person you can trust to guide you through the learning process if this is something you are doing for the first time.
Once you get started with any of the strategies above, a whole new world of opportunity will open for you.