Life, Business and More by Michael Abonitalla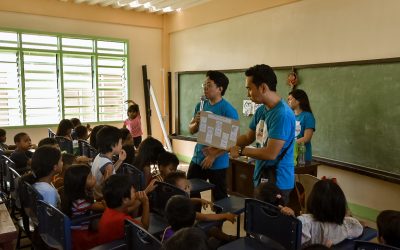 A month after its launch, the nationwide volunteering program has been catching on across the Philippines Time Please, the nationwide volunteering program of Globe Telecom and The Walt Disney Company Philippines is gaining strong support across the country, as more...
read more
Hello! My name is Mike Abonitalla. Founder and Digital Marketing Director of ThriveSME.com. I help business owners grow their business by generating more leads and sales using the latest and proven Digital Marketing strategies.
I'm a Hootsuite Asia Pacific Ambassador, a popular and well-rounded social media management dashboard, Inbound Marketing Professional by Hubspot, and a member of Google Partner.
How Can I Help Grow Your Business?
Are you an SME Business Owner who wants to increase your sales and grow successfully but struggling on keeping your customers and attracting new ones? Are you a B2B Company having challenges in coping up with a fast-paced business environment and modern marketing techniques? Or are you a fresh Entrepreneur who's losing your hope trying to figure out how to penetrate your target market and be cost efficient at the same time?
Most statistics said that 6 out of 10 entrepreneurs who start a business fail within 18 months. One of the things this happen is because they lack strategies on knowing and connecting to their customers. It is either new entrepreneurs do not have the value proposition to the customers or they fail to communicate their value propositions in a clear, concise and captivating fashion. Thus, because of this digital revolution, Digital Marketing, and Social Media plays a vital role in improving the company brand and loyalty.
Hubspot study says that 92% of marketers in 2014 claimed that Social Media Marketing was important for their business, with 80% indicating their efforts increased traffic to their websites. Also, Social Media Examiner says that 82.5% of marketers who get involved in Social Marketing does not know what Social Media tools to use and how to communicate with customers effectively.
Now, imagine a Digital Marketing Strategist who can provide you with an end-to-end process of research, study, and analysis to help you identify opportunities in your business, generate more leads, and achieve your target sales.
As a Digital Marketing Strategist; I can assist you and/or your company with planning, analyzing, executing and improving your marketing strategy; to know your customers more, make them your prospects and eventually convert them into buyers.
If you think I can be of any value to you and your endeavors, send me a message now!